---
Arbeitskreis Ostviertel e. V.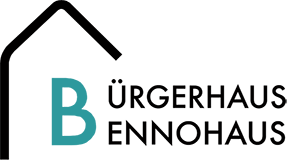 The Citizen Centre Bennohaus with its non-profit carrier Arbeitskreis Ostviertel e.V. (AKO) is a socio-cultural, cultural and educational, media pedagogical, multidisciplinary and cross-generational, open meeting place and a district community centre.
It is a home for teaching media literacy and the qualification of citizens with skills of all kind. With its offers it appeals to citizens of all ages, beliefs and social classes, especially children, youths, seniors and immigrants, and inter alia concentrates on media work and education.
It offers a broad spectrum of cultural activities ranging from free time activities via theatre plays and concerts through to intercultural events for interested people of the surrounding quarter and beyond. The events and activities are generation spanning and address the broad public.
Additionally, it covers a broad range of education. It offers occupational training seminars in the field of media work and media education next to musical and language lessons, media courses for senior citizens and migrants, and computer courses. Participants acquire recognized training certificates and are qualified as multipliers.
The Bennohaus provides space and equipment for a number of citizen media groups which produce own radio and TV programs that are broadcasted via internet and digital cable TV. The activities are inclusive and participatory as well as tailored to the specific needs and interests of young children, youth, adults or senior citizens.
The Bennohaus values the creation of local identity seen in a global context through international projects and networks. The intention is to train multipliers who are open-minded and willing to commit themselves in intercultural work in order to foster intercultural understanding amongst their local communities.
---
National Center for Scientific Research "Demokritos"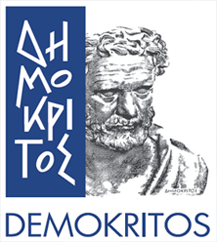 The National Center for Scientific Research "Demokritos" (NCSR "Demokritos") is the largest multidisciplinary research center in Greece, with critical mass in expertise and infrastructure in the fields of Nanotechnology, Energy &Environment, Biosciences, Particle and Nuclear Science, Informatics and Telecommunications.
The Center was inaugurated in 1961 as a state-owned entity under the name Nuclear Research Center "Demokritos", following the coming into operation of the nuclear reactor research facility. The development of the nuclear reactor introduced a cutting-edge technology to Greece, signifying a major turning point in the development of large-scale research infrastructures and the first step towards the establishment of a national Research and Technology policy.
In 1985, it has been renamed as National Center for Scientific Research "Demokritos" and became an autonomous Legal Entity of Public Law supervised by the General Secretariat for Research and Technology (GSRT), while preserving its administrative and financial independence.
The NCSR "Demokritos" conducts world-class basic and applied research, for advancing scientific knowledge and promoting technological development in selected areas of national socio-economic interest. The Center also plays a pivotal role in graduate education and professional training and its unique infrastructure is employed for high-technology services to the Industry and the Society.
---
Polskie Gry Planszowe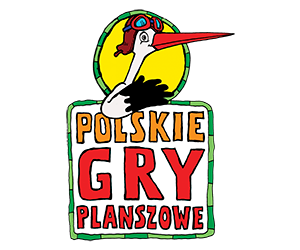 We are a family business that has been producing board games for many years. In our offer we raised a wide range of titles and projects. We brought out several dozen games in various sizes. Our products are 100% polish – designed by us and produced with high attention to quality and details.
Thanks to our experience and passion for games we managed to combine education and fun and turn it into a great adventure for the whole family. We create an innovative form of entertainment for your family and friends.
We provide the possibility of renting or purchasing our games for school or municipal events, county fairs, congresses, family events and many more. Every game is run by a qualified animator and provides an unforgettable time both to the participants as well as the organisers.
Custom made games are projects made exclusively on our clients' request – companies, foundations, schools and others. The games concern issues important for the company but they are also a great way of promotion or a training course.
We compose custom made games in 3 sizes: board games, table games and life–size board games. We approach every project individually and in our hands lays the overall design of the game: from the general idea to the final product. Our professional approach and passion for creating games will let you compose your own unique game.
---
VITECO

VITECO is an Italian SME located in Sicily. Its staff is formed by professionals with engineering and business administration backgrounds. It's a software and e-learning provider working both with national customers and European partners in EU projects.
VITECO is a provider of technologies for long-distance training. It has its own e-learning platform and a solid expertise on open source platforms. Its core business is based on VET and development of web-based solutions for collaborative learning and educational content management with a special focus on issues related to hard and soft skills development.
VITECO supplies complete and integrated solutions built around different target users' needs. Thanks to the experience gained throughout the years in the domain of knowledge and content management, VITECO makes it possible for private companies and public agencies to develop their own "store of knowledge", obtaining significant competitive advantage. Its products are simple and intelligent platforms which give users access to a great variety of contents and to the "e-learning experience" without requiring specific IT competences. VITECO is fully engaged also with social networks, blogs and e-learning that supports learning initiatives of wide range groups. It is conducting training and e-learning courses for unemployed and disadvantaged groups of people.
---
Former Partners
Gruppo Umana Solidariet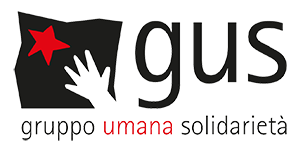 GUS – the Human Solidarity Group "Guido Puletti" is a non-governmental organization (NGO) recognized by the Italian Ministry of Foreign Affairs, which was founded in 1993. Our main mission is to support refugees and asylum seekers – including unaccompanied minors, single women or with children – promoting human rights, intercultural values and social inclusion.
Our main areas of interventions are: the initial reception of asylum seekers and the secondary reception of refugees, offering basic assistance, legal support, health and social care and linguistic services. Considering the medium and long-term staying of the beneficiaries within the projects, we promote pathways towards inclusion that restore dignity to the people and that empower them.
In the field of international cooperation we implement projects in Sri Lanka, Iraq and Albania. Regarding the field of humanitarian emergency we intervene to support people affected by natural disasters or wars, both in Italy and worldwide (i.e. earthquake in Italy and Nepal, humanitarian emergency in Yugoslavia and Lebanon, tsunami in Sri Lanka and India). GUS implements different youth projects both at local and international level.
The main range of activities are: participation, promotion of non-formal education, intercultural learning, dialogue, tolerance and democracy. We also work in the field of volunteering: GUS is accredited to run projects under the Civilian Peace Corps and under the Italian Register of National Civilian Service Entities.
The headquarters of our association is in Macerata (Italy) but our local offices are in different Italian regions (Lazio, Puglia, Sardinia, Marche, Emilia Romagna and Abruzzo) and worldwide (Sri Lanka, Albania and Iraq). We work in close collaboration and coordination with local governments and with the territorial network of reference in order to give concrete answers to the needs of people.
---
Foundation for the Promotion of Social Inclusion Malta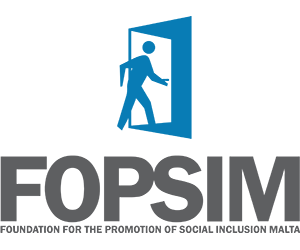 The Foundation for the Promotion of Social Inclusion Malta (FOPSIM), founded in 20016, aims to achieve concrete progress for marginalized groups or sections within Maltese society. FOPSIM's main mission is to promote and sustain employment, social solidarity, integration and migration, youth and active female participation in all aspects to achieve tangible advancement in the transition towards a more equitable society.